THE LAUGHING PUG PRESENTS
The Coffee & Camping Guide
Enter Your Best Email Below to Get Our Complete Guide to Brewing a Delicious Cuppa While Camping.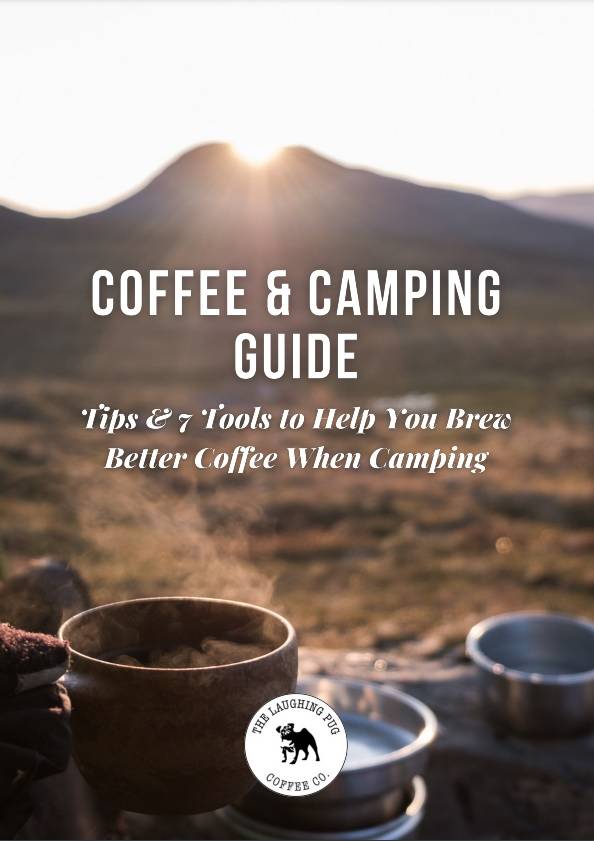 How to Brew Coffee While Camping
Find out inside!
'Easy' Brew Checklist
With 7 Key Brewing Accessories
Revolutionary New Camping Brew Method
For a delicious cuppa!
The Laughing Pug Customer Reviews

"Second purchase after initially buying some trial drip bags. This purchase was a restock for me, and Christmas present for family."
Chloe  - 01 JAN 2022

"When we moved to Australia, I had a hard time finding coffee that I love. Now that I've found Laughing Pug, I am in love!"
Heidi W.  - 30 DEC 2021

"I was starting to buy too make take away coffees. This is a great way to save a few $$$ and still have that tasty cup of coffee."
Nicole M.  -  27 DEC 2021